EU76 SEPTEM HARNESSING HEAT TO SAVE ENERGY
The highly developed design of the EU76 Septem window features a profile specifically created to be stronger, sleeker and fitted with modern sun-smart glass options. Even in colder weather, you can count on energy cost benefits with maximum glass performance.
Double or triple insulated glass units with multi coating options allow for the most energy savings.
Carefully sized seven chambers of the system profiles ensure stable energy control.
The "Warm Edge" sealed insulated glass units slow transfer of energy.
Sleek frame and sash provide maximum glass surface and natural light.
Smart solar energy performance offers both heating and cooling cost benefits.
Three rows of compression seals guarantee top-of-the-line air and water tightness.
Depending on your thermal needs and your home's location relative to sun position, you have many options for exceptional glass. Glazing can be double or triple-paned or specified for performance at a thickness of up to 40 mm (1.575"). Utilize solar energy gains to maintain your highest physical and financial comfort.
Without adding any extra bells or whistles, the high standard of our EU76 Septem base model (Double Glass) already achieves an impressive U-Factor value of 0.21. This is due to the 76 mm (3") main profile depth, seven chambered profile design and innovative insulated glass unit performance.
Choose from more design choices to fit your needs, with glazing options up to 40 mm (1.575") whether you decide on windows, balcony doors, patio doors or any combination.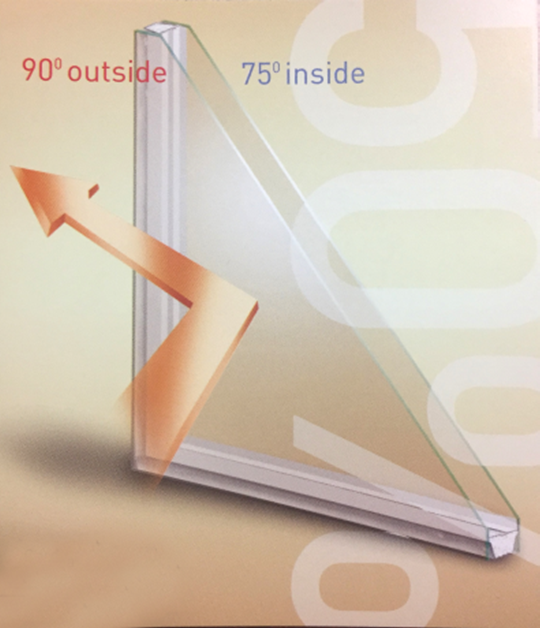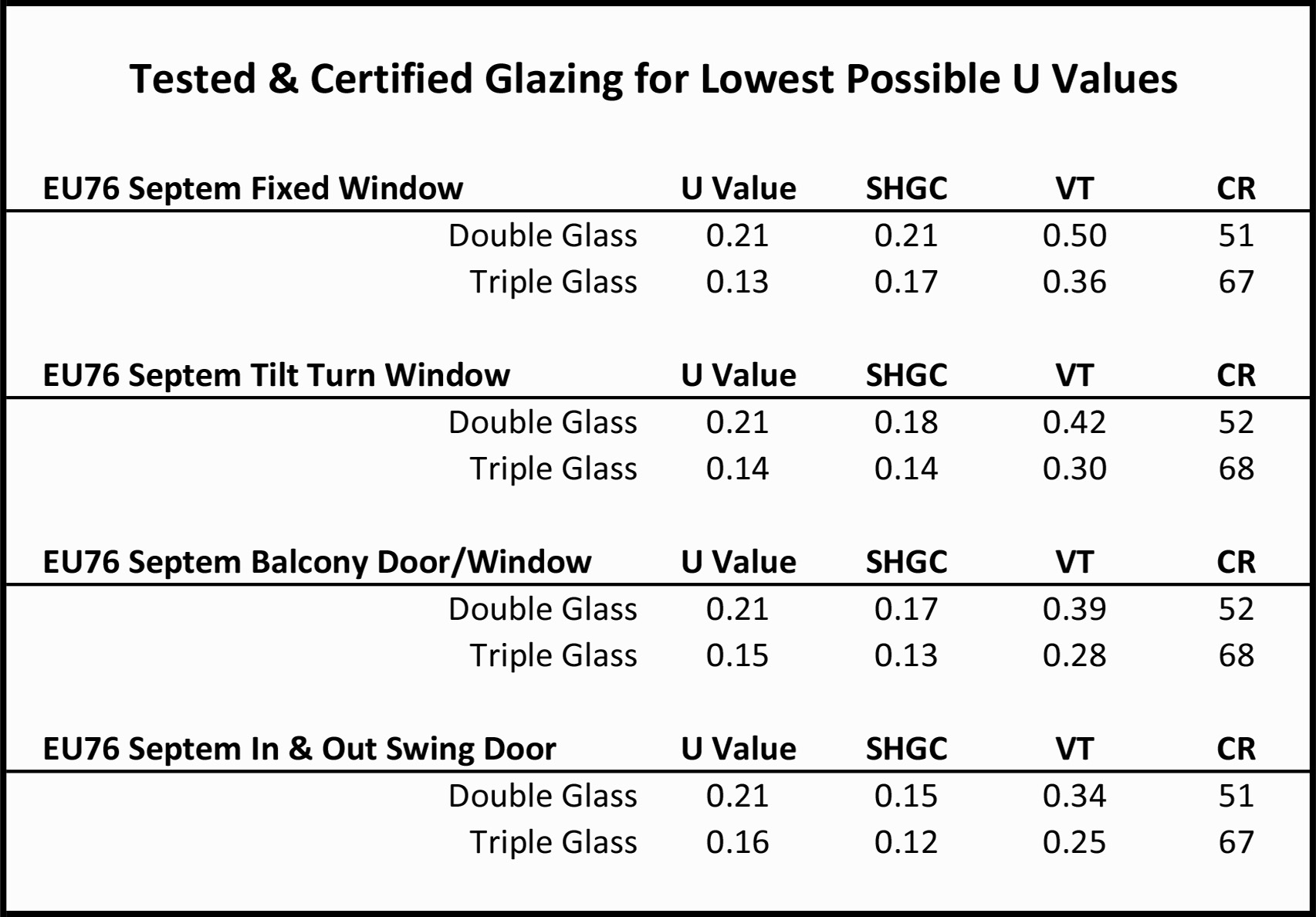 EU76 SEPTEM – THE SCIENCE OF FENESTRATION ENGINEERING