LOOK CLOSER AT THE 4700 GENEO SERIES DIFFERENCE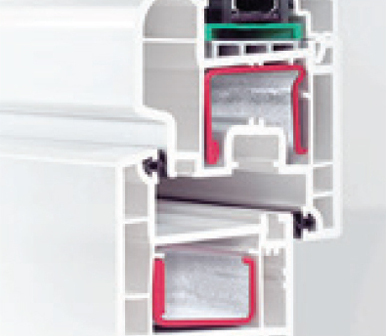 Patented Integrated Reinforcement System (IVS)
Ensures the highest degree of strength at all critical points, using screw channels and additional lateral stiffening.
RAU-FIPRO Profile Core
Achieves excellent stability and torsional rigidity making it possible to build larger-window without the typical steel reinforcement that compromises thermal insulation.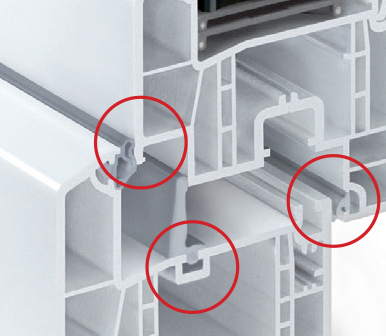 Compression-Seal Technology
Reduces closing pressure significantly, making window operation easy and extending the service life. The three seals are strategically located to provide maximum insulation.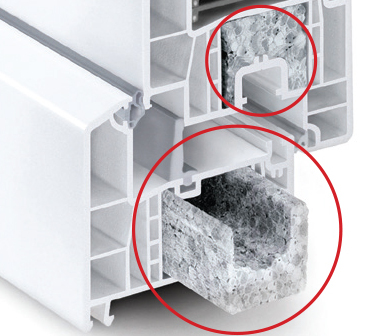 Six-chambered frame
Provides unmatched thermal insulation, surpassing the requirements of the U.S. Department of Energy Star Window program and making achievement of German Passivhaus standard possible. Additional thermal insulation can be inserted in the chambers.
INNOVATIVE WINDOW SYSTEM WITHOUT THERMAL BRIDGES