LoE-270 - ALL CLIMATE SOLAR CONTROL GLASS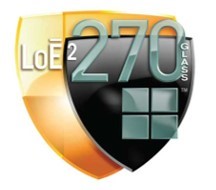 The Difference is Clear
The sun doesn't stand a chance against LoE-270. It's the perfect glass for fighting the heat. LoE-270 reduces solar heat gain by 50% or more when compared to ordinary glass. Due to its clarity, LoE-270 outperforms tinted glass that would typically be used in sunny climates. It blocks 86% of the sun's harmful ultraviolet rays and 86% of the sun's infrared heat. Since LoE-270 blocks UV rays, it will help maintain your curtains, carpets, furniture and wall covering stay beautiful for years to come.
SUMMER
In hot days, when the temperature is heading to the top of the thermometer, ordinary window glass simply welcomes in the heat. LoE-270, however, has been specially formulated to reject the sun's heat and damaging rays keeping your home cool and comfortable. The patented LoE-270 coating provides the best clarity and one of the highest performances of all low solar gain low-emissivity glass products.
WINTER
During cold weather, the insulating effect of windows has a direct impact on room temperature. Typically, 75% of the exposed surface of a window is glass so the temperature of the room-side glass directly affects the air temperature in the room. The better insulated the window glass, the warmer your room will be.
Inside glass and outside temperatures
The table below compares the room-side center of glass temperatures of four different glass types against two different winter conditions. The Efficient Windows Collaborative (www.efficientwindows.org)
suggests that when glass surface temperature falls below 52 oF, there is a risk of thermal discomfort.
-20º F
+20º F

---

Single-pane, clear
0º
31º
Double-pane, clear
37º
51º
Ordinary Low-E
47º
58º

LoE-270

52º

61º
The superior insulating capability of LoE-270 is a key factor in the construction of comfortable windows for cold climates. The dramatic comfort improvement from windows with warm glass surfaces also means the relative humidity of the indoor air can be controlled and maintained properly. Proper humidity levels (not too much, not too little) will improve comfort and promote a healthier living environment.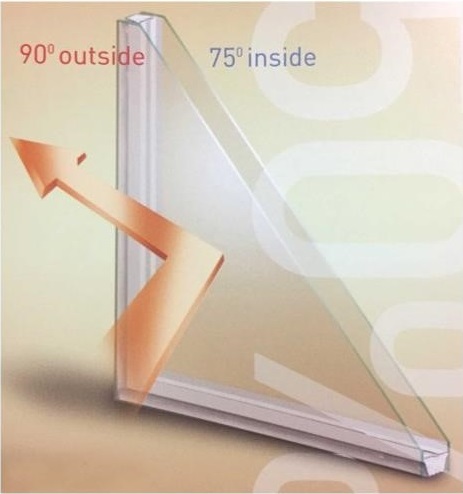 Cardinal LoE-270 reduces window heat gain by 50%
compared to ordinary glass.